Patient Forms
Welcome to our practice website. We congratulate you on taking the first step toward better periodontal health. At Northeast Periodontal Specialists, your smile is our first priority. Please utilize this website as a resource. It will help you better understand your course of treatment and answer any questions related to periodontal therapy.
Our doctors are specialists in periodontics and implantology. We specialize in conservative and surgical treatment of gum disease including cosmetic procedures to aesthetically enhance your smile, as well as dental implants that can replace single or multiple missing teeth.
We are extraordinarily proud of our staff, which is comprised of caring and dedicated professionals. They ensure that the patient's surgical and administrative needs are met as efficiently and smoothly as possible.
Our goal is to make you feel comfortable and relaxed. We are here to listen to your questions and concerns and to help provide solutions leading to your better health.
---
WHY CHOOSE OUR PRACTICE?
When it comes to picking a dentist, we know that you have options. Personalized, gentle, comprehensive patient care is our number one priority. Here are just a few things that make our practice unique:
Care and Commitment
From the front office to the exam room, our practice is made up of professionals who take your oral health very seriously. Using state of the art equipment designed with safety and efficiency in mind, we are able to offer top-notch care. As you walk through our office, you will notice that everything is clean, comfortable and thoroughly sterilized. Your safety and comfort are our priority.
Honesty and Affordability
We know that the cost of care can be confusing. In addition to offering a number of in-office payment options to fit your budget, we also give you up-front cost information on your treatment ahead of time. We are in network with a variety of insurance plans, and we offer various forms of dental financing with credit available in time frames that fit your needs. We are happy to help you navigate your dental insurance and alternative payment options.
Comfort
We respect and understand that many patients experience dental anxiety. At our office, we do everything we can to make sure that your experience is as enjoyable as possible. By communicating clearly what you can expect during your treatment, we are often able to alleviate dental fear. We encourage you to bring headphones and music to listen to during your treatment and ask us about dental sedation options.
Personalized Service
At our practice, you aren't just a patient. We take an interest in you and your oral health needs. We think you'll find a friend in your dental professional during your visit!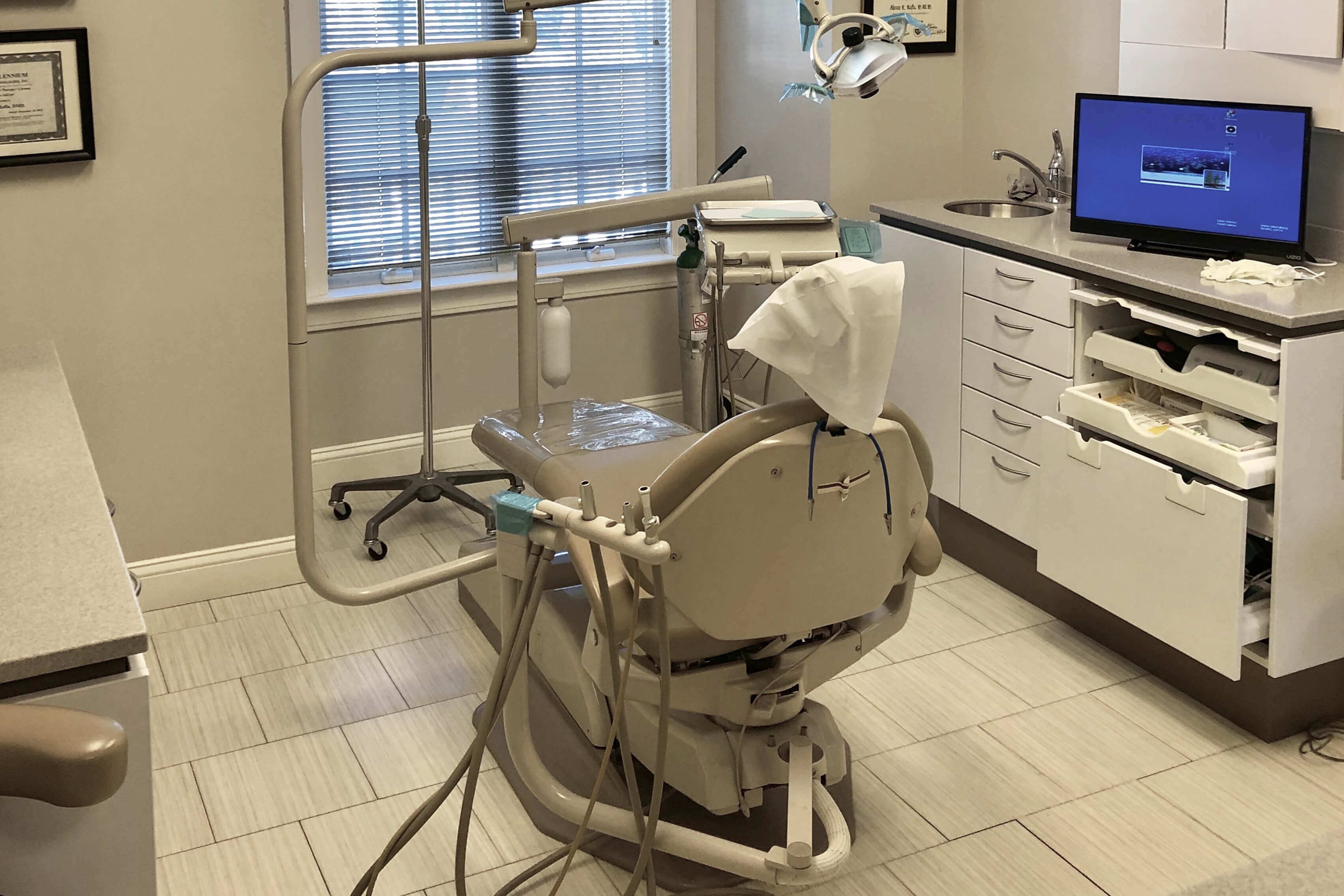 What Will Happen On My First Visit?
Please assist us at the time of your initial visit to the office by providing the following information:
Your referral slip and x-rays from your referring dentist.
A list of medications you are currently taking (please note that you can fill out your patient registration and medical history form on our website.)
If you have dental insurance, please bring any forms or insurance cards with you to the appointment.
Please Note: All patients under 18 must be accompanied by a parent or guardian at the consultation appointment. Please notify the office if you have a medical condition or concern prior to surgery (e.g. artificial heart valves or joints, heart murmurs requiring pre-medication, severe diabetes, or hypertension). We will complete an in-depth medical and dental health history and a thorough examination to measure for bone loss, loose teeth, bite, oral cancer screening, TMJ, and other signs of periodontal disease.
---
PATIENT REGISTRATION
We invite you to complete our new patient forms before your first visit at Northeast Periodontal Specialists. Completing these forms in advance will save you time in the office and can help you prepare for your first visit. If you have any questions, please do not hesitate to contact our team. Our periodontists in Worcester, MA look forward to meeting you!