When is Gum Grafting Necessary?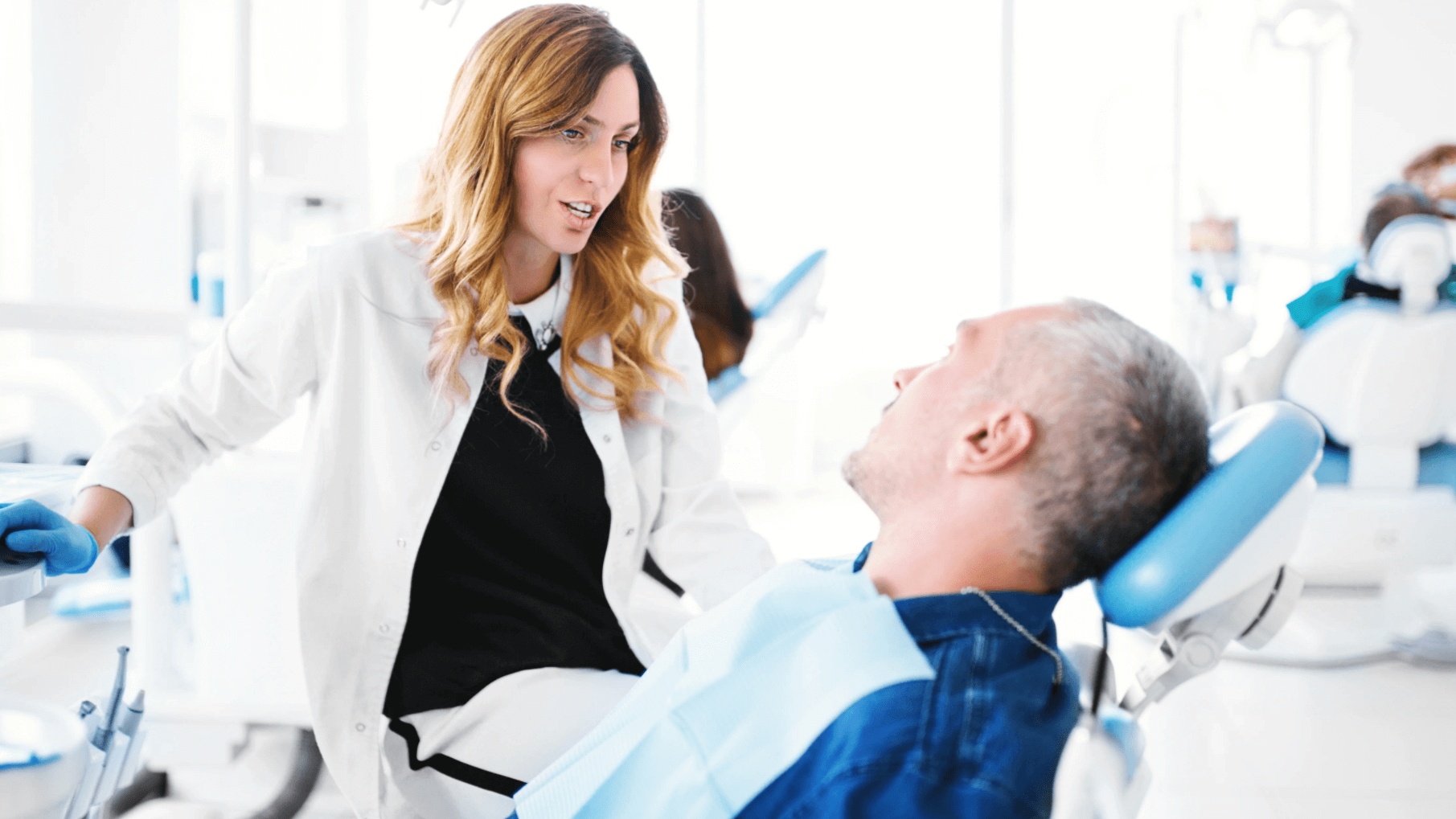 Gum grafting can make your teeth look and function better, but it's often misunderstood. A gum graft is a procedure in which a periodontist removes a small amount of tissue from the roof of the mouth or other areas to provide a more stable tooth structure. If you have problems like gum recession or gum disease and want a healthier smile, speak with an experienced periodontist at Northeast Periodontal Specialists.
When it comes to your smile, you want to make sure you explore every solution. Our periodontists can answer your questions and concerns about gum grafting when you schedule periodontal treatment in Worcester, MA. Our team can explore why you might want to consider this restoration, what happens during the process, and who is a good candidate for treatment.
What is gum recession?
Gum recession is the loss of healthy tissue around your teeth. When your gumline is recessed, your tooth roots are more exposed, causing pain, discomfort, and increased sensitivity that affects your ability to eat or speak. Gum recession can be caused by improper brushing and flossing, poor oral hygiene, certain kinds of medications, and tobacco use. This condition is also commonly caused by gum disease.
Minor gum recession can be addressed by modifying your oral care routines at home. However, some cases of gum recession can't be reversed on their own. In these cases, gum grafting can lead to a healthier mouth.
How is gum grafting performed?
Gum grafting is one of the most successful procedures performed by periodontists. Patients with gum recession can enjoy a more attractive and natural smile. Before we recommend this periodontal treatment in Worcester, MA, our periodontists will perform an evaluation of your teeth and gums, examining how far your gumline has recessed. If we agree that gum grafting is necessary, we can provide information about preparation, sedation options, and recovery.
As we mentioned, a gum graft is usually taken from the roof of your mouth or the tissue next to the recessed area. It's placed in a way that covers the exposed root, preventing further damage as well as pain and sensitivity.
What happens after gum grafting?
Gum grafting patients can expect to return home shortly after their procedure. Your mouth may feel sore for the next 48 hours or so, which is why we prescribe medications and recommend taking time off from work. Our staff can also schedule a follow-up appointment to check on your recovery. It's important that you practice good oral health habits and stick to your home care instructions to avoid any complications with gum grafting. If it seems like the area is still healing too slowly, or there are signs of infection, contact our office so we can assess your gums and provide you with additional care.
Learn about gum grafting from an expert
Gum grafting can be used to provide a stronger foundation for your teeth if you have gum recession or suffer from gum disease. Our periodontists have experience treating these cases and can discuss them further during your next visit at Northeast Periodontal Specialists. Discover how this periodontal treatment in Worcester, MA can provide the oral health solutions you're looking for!